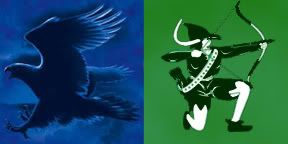 Image borrowed from THIS site
Worst officiating EVER!!
I never realized that there was a campaign with Ateneo winning this year- but man, officiating was really bad! Really really really beyond bad!!
For the record let me say that - I believe that Ateneo deserves to win the championship mainly because they played really great this whole season. They were consistent and every member of the team helped win the games - there was a team effort. Hats off to Chris Tiu, Rabeh, Eric Salamat, Buenafe and Jai Reyes - these guys are really really really good.
But to win because of bad officiating? That's a different story.
I for one am a die-hard DLSU fan. Call me bitter, a sore-loser or whatever - I don't care! I surmised the game wasn't played fair. Not at all. There were dubious calls - calls that were made during the crucial moments, when it mattered the most. It mattered the most because it destroyed the momentum. The refs literally killed La Salle's momentum the whole game!! WTF?!
This year - I've noticed that the refs call unecessary fouls to make the lead bigger. Try and watch the first Ateneo-La Salle meet this year - when the lead closes down to 2-3 points - fouls are called from everywhere, just to make the lead more than 6 points. Isn't that suspicious? Tsk.. Tsk.. Tsk..
I won't tolerate flagrant fouls, taunting and trash talking. I admit, our players do them sometimes - but please admit that your players do them too! They act as if they're above all those trash talking.. The Rico-dirty finger incident - that was such a low blow!
Everybody knows that for every action - there's a reaction, and by giving the dirty finger - Rico was just reacting to something a blue shirt player was saying - it's a good thing he didn't retort by saying something harsh - instead he just raised his middle finger! I believe that the refs should punish the 2 guys and not just 1 of them!
Unfair. Apparently - it
wasn't
a dirty finger - it was a pointer finger - asking Jvee to come to towards him to get the rebound. Silly silly silly (beyond) silly call.. Tsk.. Tsk..
There was a foul called on our point-guard who was guarding Chris Tiu. I saw with my own eyes that Christ Tiu was the FIRST to give a foul - but was he called? Nope - our player was instead given a foul! Our player didn't even react at all!
Tsk.. Tsk.. Tsk..
In my years of watching DLSU games (season and championship games) never have I seen Mrs. Pumaren react so angrily to any calls of the ref. But this time - she was mad as hell! From her side - she ran infront of me and yelled 'Luto!' because indeed the calls were ridiculous! I admit, there were good calls - fouls were indeed made by our boys - but please, don't be blinded by the blue shirts - saint-like expressions on their faces.. Be fair!!
But on a lighter note - our boys tried their best. They were able to down the lead by 3. Great job boys!! Keep the faith, we're all here to support you again next year!! Animo La Salle!! :)
Let me make it clear - I am NOT angry at Ateneo for winning - I believe they deserve to win. I am reacting negatively to the officiating. Officiating and NOT Ateneo.
But in fairness: Chris Tiu = miracle worker!! It seemed like everytime he threw the ball - it goes in the basket - for sure. Hahaha!! :) Baclao = what a great blocker! Salamat & Reyes - I wish I can shoot baskets like you guys do!! Rabeh = deserves his MVP award every bit.
On a lighter note: I found it really sweet and touching to see Sharma cheer as his brother received his MVP award. He was smiling from ear to ear! I can feel the love (seriously)!! I couldn't help but smile when I saw how happy he was that his brother got the MVP award. It was also funny that he was seated beside Ateneo alum Magnun Membrere!!
I hope that off the court - all these players are friends.. (Like TY Tang and Christ Tiu)
BTW - I cheered my heart out! Shouted at the top of my lungs and clapped like there's no tomorrow. The result? A broken but healing heart, sore throat and very sore palms.
BUT IT WAS ALL WORTH IT!!
Animo La Salle! :)